You may or may not know that as well as being the person behind this website, writing tutorials and how-tos for arts and crafts projects, I make my own art.
I guess it makes sense… it would be kind of weird if I spent all this time talking about all kinds of creative stuff and then didn't do it myself, right?
If you've followed any of my arty tutorials, you know that I don't really go in for highly realistic techniques. I love the expressive and the abstract, and so that's what I've been working on.
I find it really freeing not to worry about fine details. It's actually helped me loosen up a little during my creative time and not be such a perfectionist. And that can only be a good thing for someone like me!
The techniques used in this kind of abstract art mean the exact results can be hard to predict. At first I thought I might have a few control issues with this, but I learnt to relax and let go… eventually! Now I actually embrace it.
If you're looking for an abstract pop of colour to go on your wall, take a look at some of the art available to buy in my Etsy store. I'm working on more all the time, and trying to make pieces in a range of different sizes too.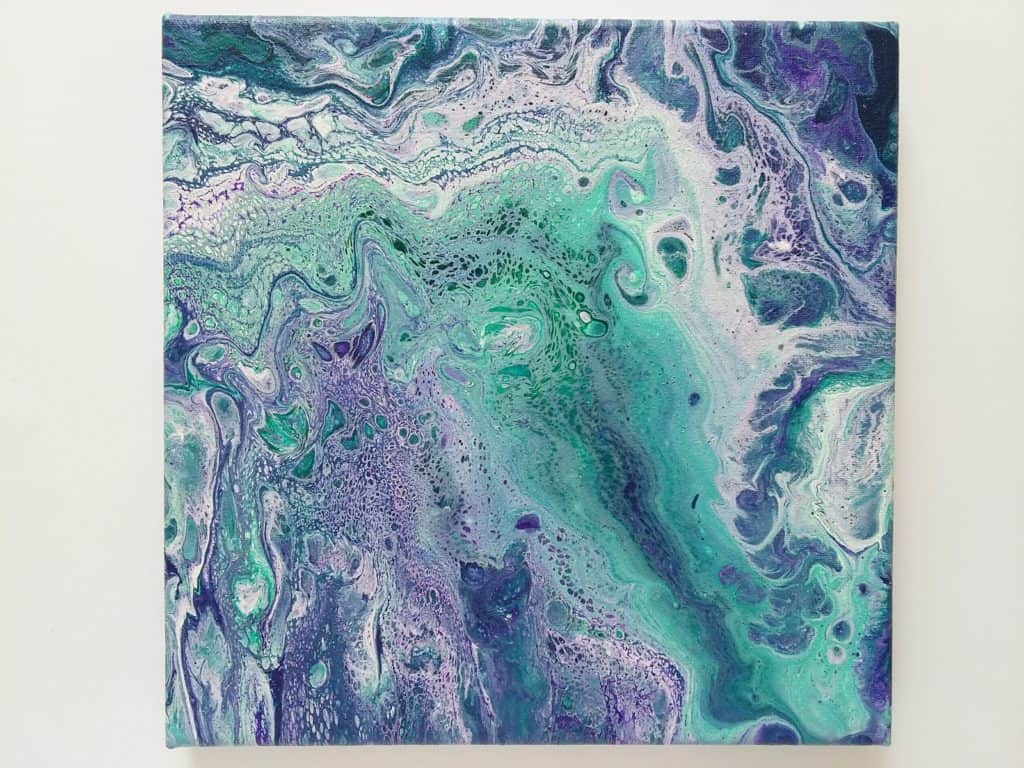 All the canvases come finished with a gloss sealant and are ready to hang. They're also signed and dated on the back.
I'm gradually adding more countries for international shipping, so if your country isn't listed please let me know. Send me an email here or a message on Etsy and I'll get it sorted.
Thanks for checking out my art and supporting me and Birch & Button!