When did you last dig out your coloured pencils or your felt tip pens and colour in a picture? (Highlighting a sentence in a document at work doesn't count!) If you're frowning at the screen and wondering why on earth I'm asking such a weird question, you obviously haven't heard of the recent popularity surge of colouring books for adults. And I'm deliberately putting the words in that order, as "adult colouring books" brings up different imagery entirely…
Joking aside, colouring has some real benefits, besides being fun. Stress relief is one such benefit. Take a look at this Huffington Post article and this article from Psychologies magazine to find out more. Whether you like to stay within the lines or ignore them completely, whether you like to stick to realistic colours or colour that flower a hundred different shades, it's a calming, relaxing and above all fun activity to get lost in for ten minutes, half an hour, an hour, an entire evening…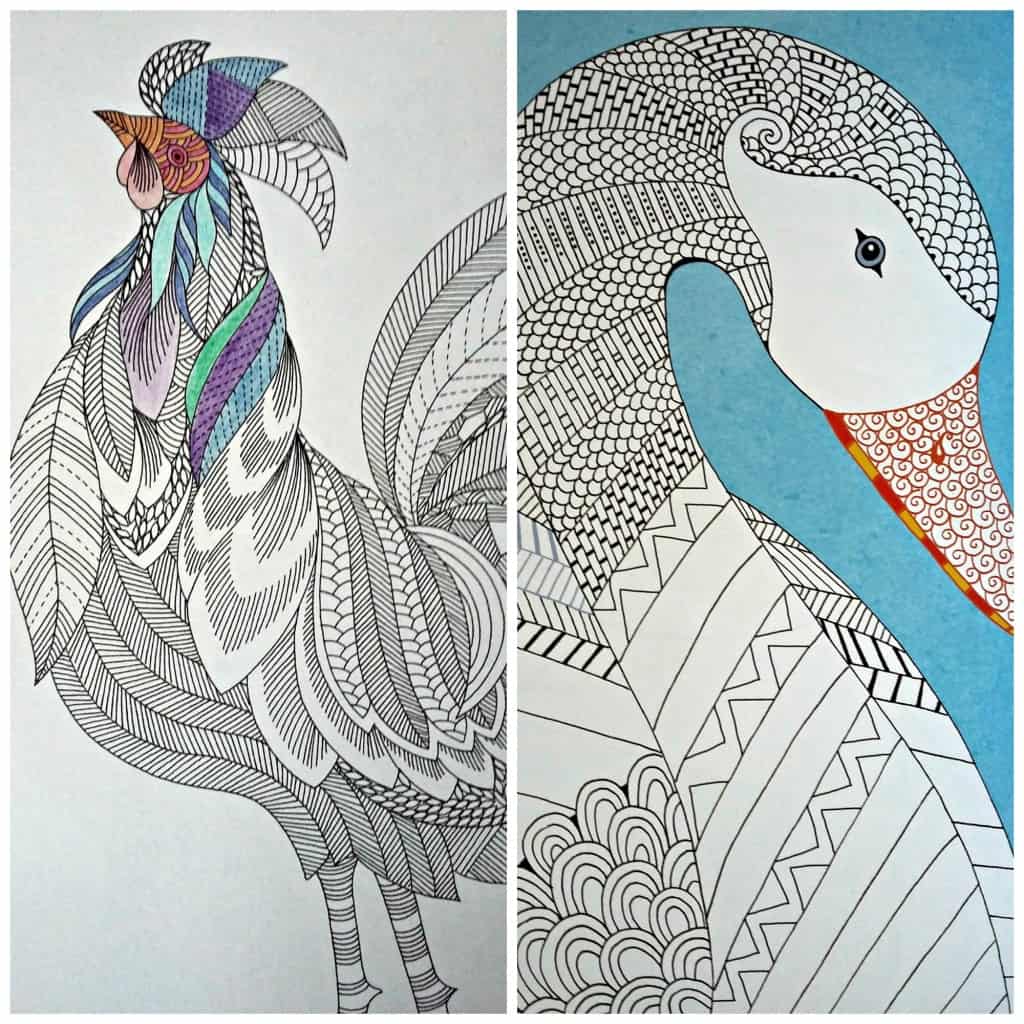 I got into colouring a couple of months back, and I've really enjoyed it. I find it really absorbing, and when I pick up my pencils I get sucked in completely. In fact, I've learnt from past mistakes and if I start colouring but know I need to do something or be somewhere in a certain amount of time, I set my phone timer. It might seem counter-intuitive, being dragged out of your happy place by a phone alarm, but I find it beats checking the time every couple of minutes because I'm worried about overrunning. At least with the timer set I can relax and really get into my colouring!
Adult Colouring Books
Here's a few of my favourite colouring books.
Millie Marotta's Animal Kingdom – A Colouring Book Adventure: Amazon.co.uk | Amazon.com
The Art Therapy Colouring Book: Amazon.co.uk | Amazon.com
The Mindfulness Colouring Book: Amazon.co.uk | Amazon.com
The Tattoo Colouring Book: Amazon.co.uk
Gorgeous Geometrics Volume 9 of Really Relaxing Colouring Books): Amazon.co.uk | Amazon.com
Free Colouring Pages
If you want to print out a page or two to try before buying a whole colouring book, here are a couple of sites to try. They are kind of stuffed with ads but they have some lovely pages nonetheless, and lots more categories besides the ones I have linked to:
http://www.colorpagesformom.com/coloringpages/paisley/
http://www.coloring-pages-adults.com/coloring-zen/
There's also a lovely site called Don't Eat The Paste where you can access pages designed by the blogger Shala.
---
Let me know how you get on, and feel free to share your favourite colouring books in the comments!