Gingerbread is one of those things that really makes me think of Christmas. This little gingerbread man is a ridiculously easy drawing project, and is perfect for the time of year.
He would be great on the front of a gift tag, decorating homemade gift wrap, or on the front of a Christmas card. Or you could draw him for absolutely no reason at all other than for a bit of drawing practice!
Regarding the embellishments, you can decorate his body however you like. Maybe you want to channel Gingy from Shrek, and go with stripes of icing and some gumdrop buttons. That's what I did, but the choice is all yours!
I coloured my gingerbread man with a combination of markers and pencil. I used a coloured pencil for his body and Staedtler Triplus Fineliners for the little details. You could use watercolours or watercolour pencils if you prefer – anything goes!
If you want to outline before colouring, make sure you use a pen that won't smudge when you colour your gingerbread man.
This is particularly important if you're using markers or watercolours or some other wet medium. It's so frustrating to end up with a smudged outline and muddy colours because of that one simple mistake.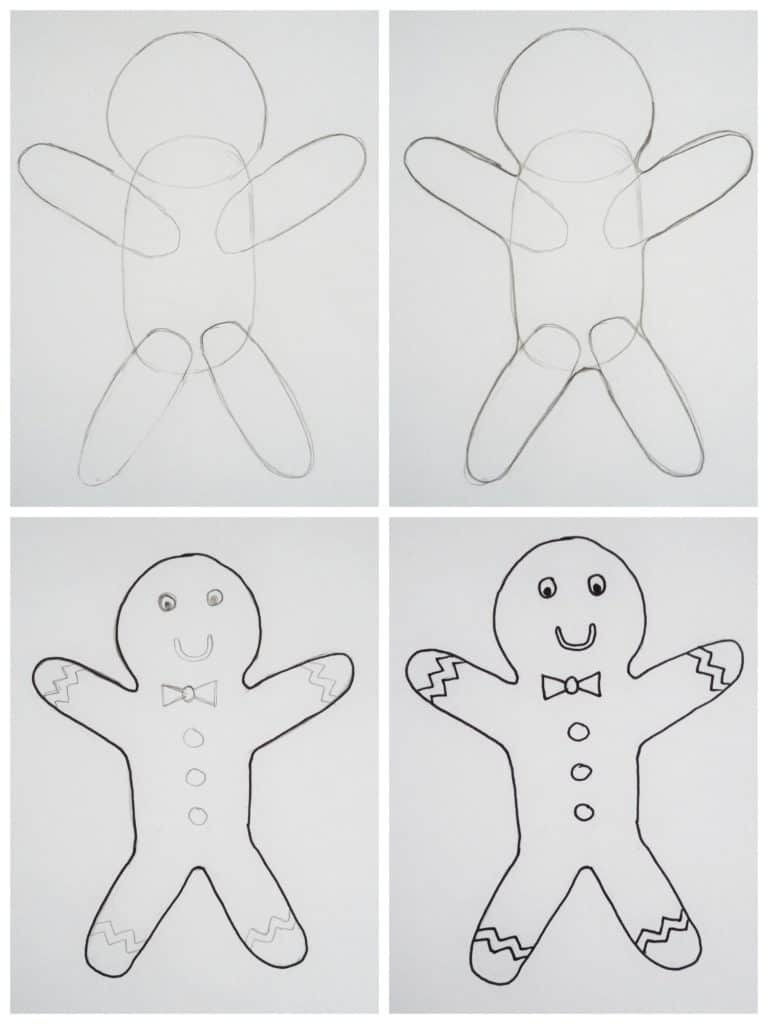 Sign up for my monthly emails of creative tips, tutorials and DIYs and get 31 free creative prompts!
You can unsubscribe at any time
How to draw a gingerbread man
Supplies needed
Step one
We need to start by drawing the rough shapes that make up the gingerbread man.
Draw a circle for the head and some sausage shapes for the body, legs and arms. The leg and arm shapes are about the same size but the body needs to be a bit fatter.
Step two
Start to link up the shapes to give the body a continuous outline. You'll see now that the shape of the gingerbread man has really come together.
Step three
It's best to go over the outline next. Then erase the pencil lines so you can add the gingerbread man's embellishments without lots of rough marks getting in the way.
Step four
Now it's time to add the decorations. I started off by drawing them on in pencil to be sure I was happy with the size and placement, then I went over in pen.
Step five
All that's left to do now is to colour your gingerbread man. I coloured the body of my gingerbread man with coloured pencil and the decorations with markers.
Sign up for my monthly emails of creative tips, tutorials and DIYs and get 31 free creative prompts!
You can unsubscribe at any time
About Stacey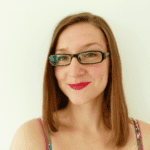 I'm Stacey and I'm a blogger, abstract artist and freelance writer. My aim is to help busy people feel inspired and get more creative with tutorials, hints and tips.
I live in Cardiff with my partner and dog, and in my free time you'll find me hiking, reading, painting or sampling a craft beer or two.