Whether you feel like your handwriting looks like a spider crawled across the page with ink on its feet (do spiders have feet?) or you're just looking for some inspiration, I have five ideas for different ways to add text to your art journal.
Handwriting and lettering are skills, and like many skills, they benefit from practice.
Just because you've been writing all your life, it doesn't mean you'll necessarily like your handwriting style. I don't mind mine for everyday writing, but my cursive definitely needs work.
To be honest, most of the time I just try to embrace it, because my art journal is about me and my feelings after all. For that reason, I feel like my writing should be included, however it looks…
But while I'm working on improving my lettering, I have five options for those of us that are having a bad handwriting day but still want to add some text to our art journals.
Sign up for my monthly emails of creative tips, tutorials and DIYs and get 31 free creative prompts!
You can unsubscribe at any time
1. Use stamps
Using stamps with different coloured ink pads is an extremely versatile way of incorporating lettering into your art journal.
You can get all kinds of words and phrases on stamps, but if you really want to up the versatility of your stamps you could buy a set of alphabet stamps. That way you can spell out whatever words you like.
The only issue you might have is getting the letters straight (if that matters to you), but you can always use a ruler as a guide.
I've seen sets of alphabet stamps in a range of sizes and styles, so you could even get a couple of different ones to use for different effects.
2. Cut text out of magazines & newspapers
Cutting words and letters out of magazines is fun for quirky, ransom-letter-style text. When you really start paying attention to the text in magazines, you'll see just how much variety there is.
If this is something you grow to enjoy doing, you might like to cut out interesting words and phrases when you see them, and keep them in an inspiration file for future use.
You could also cut out patterns, images and colours that catch your eye, as this stuff is all handy for making collages.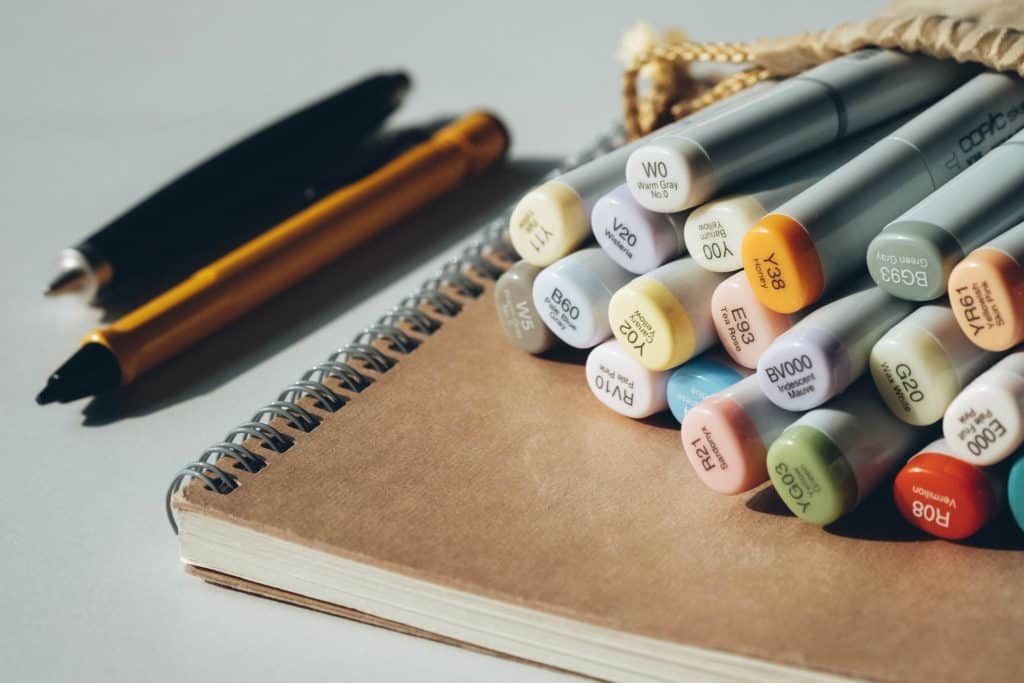 3. Print text off the computer
This idea is one of my personal favourites as it gives you so many different options. Find a font you like, type up the text you want to include in your art journal, print it out and stick it in!
There are lots of sites you can use to find the perfect fonts for your project. One of my favourites for free fonts is dafont.com. You can also buy fonts from Creative Market.
Just be careful that you have the right licence for the font you're using. Most are okay for personal use, but if for some reason you decide to sell something made from a font you downloaded, the basic licence might not cover it.
If there's any doubt, use something else!
4. Use stickers
Alphabet and word stickers are easy to get hold of and perfect for art journaling.
They're available to buy anywhere that sells craft supplies, and particularly places that sell cardmaking and scrapbooking supplies.
If you buy letter stickers, you can spell out your own words and phrases. The only downside to this is getting them straight. Again, you might want to use a ruler or something else with a straight edge as a guide.
5. Use stencils
Stencils are another great way to incorporate words in your art journal.
They're available in many shops selling stationery and craft supplies, so they aren't difficult to come by. You'll also be able to get hold of a variety of font types.
Stencils aren't my personal preference as I find them pretty time-consuming to use, but they're a good option if you want something other than your handwriting!
Sign up for my monthly emails of creative tips, tutorials and DIYs and get 31 free creative prompts!
You can unsubscribe at any time
About Stacey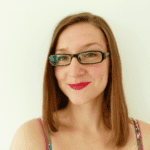 I'm Stacey and I'm a blogger, abstract artist and freelance writer. My aim is to help busy people feel inspired and get more creative with tutorials, hints and tips.
I live in Cardiff with my partner and dog, and in my free time you'll find me hiking, reading, painting or sampling a craft beer or two.